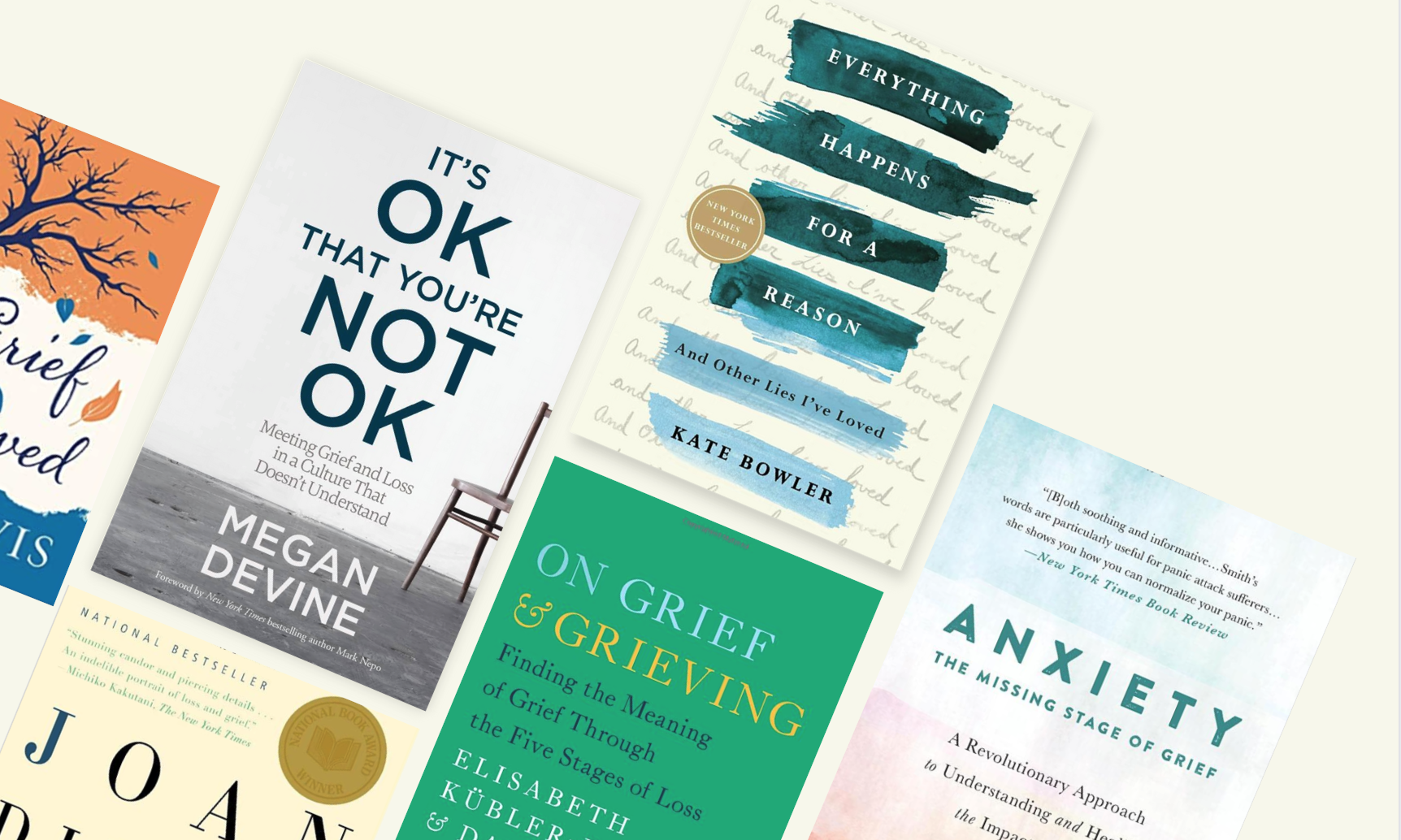 Best Books About Grief for Adults
By Megan Devine
When a painful loss or life-shattering event upends your world, here is the first thing to know: there is nothing wrong with grief. "Grief is simply love in its most wild and painful form," says Megan Devine. "It is a natural and sane response to loss."

So, why does our culture treat grief like a disease to be cured as quickly as possible?

In It's OK That You're Not OK, Megan Devine offers a profound new approach to both the experience of grief and the way we try to help others who have endured tragedy. Having experienced grief from both sides―as both a therapist and as a woman who witnessed the accidental drowning of her beloved partner―Megan writes with deep insight about the unspoken truths of loss, love, and healing. She debunks the culturally prescribed goal of returning to a normal, "happy" life, replacing it with a far healthier middle path, one that invites us to build a life alongside grief rather than seeking to overcome it.
By C.S. Lewis
A classic work on grief, A Grief Observed is C.S. Lewis's honest reflection on the fundamental issues of life, death, and faith in the midst of loss. Written after his wife's tragic death as a way of surviving the "mad midnight moments," A Grief Observed an unflinchingly truthful account of how loss can lead even a stalwart believer to lose all sense of meaning in the universe, and the inspirational tale of how he can possibly regain his bearings.
By Kate Bowler
A New York Times bestselling memoir about Kate's sudden, dramatic diagnosis of stage-four cancer and a personal account of her grief in a society that insists that everything happens for a reason.
By Elisabeth Kübler-Ross, M.D., & David Kessler
Elisabeth Kübler-Ross's On Death and Dying changed the way we talk about the end of life. Before her own death in 2004, she and David Kessler completed On Grief and Grieving, which looks at the way we experience the process of grief.

Just as On Death and Dying taught us the five stages of death—denial, anger, bargaining, depression, and acceptance—On Grief and Grieving applies these stages to the grieving process and weaves together theory, inspiration, and practical advice, including sections on sadness, hauntings, dreams, isolation, and healing. This is "a fitting finale and tribute to the acknowledged expert on end-of-life matters" (Good Housekeeping).
By Claire Bidwell Smith
With this groundbreaking book, discover the critical connections between anxiety and grief—and learn practical strategies for healing, based on the Kübler-Ross stages model.
If you're suffering from anxiety but not sure why, or if you're struggling with loss and looking for solace, Anxiety: The Missing Stage of Grief offers help and answers. As grief expert Claire Bidwell Smith discovered in her own life—and in her practice with her therapy clients—significant loss and unresolved grief are primary underpinnings of anxiety.
Using research and real life stories, Smith breaks down the physiology of anxiety, providing a concrete explanation that will help you heal. Starting with the basics questions—"What is anxiety?" and "What is grief?" and moving to concrete approaches such as making amends, taking charge, and retraining your brain, Anxiety takes a big step beyond Elisabeth Kübler-Ross's widely accepted five stages to unpack everything from our age-old fears about mortality to the bare vulnerability a loss can make us feel.
With concrete tools and coping strategies for panic attacks, getting a handle on anxious thoughts, and more, Smith bridges these two emotions in a way that is deeply empathetic and profoundly practical.
*All descriptions are from Amazon.com